Current developments in military drones – Africa, Ukraine and Turkey
Online-Hearing (in german language) on january 25, 2023, 7 p.m.
Registration: https://www.ippnw.de/index.php?id=915
In the current wars, the military uses drones with high-quality electronics and deadly ammunition. This could change the course of future conflicts dramatically. These weapons not only hit the enemy, but also terrorize the civilian population.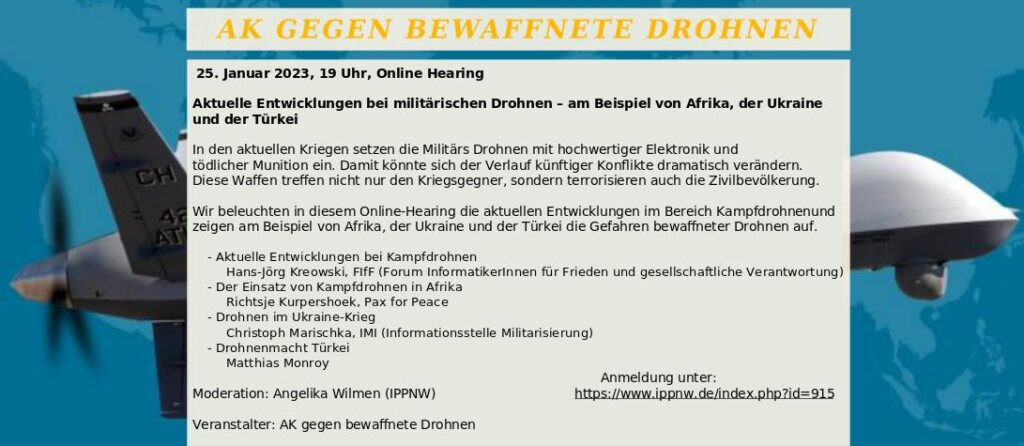 In this online hearing, we examine the current developments in the field of combat drones and show the dangers of armed drones using the examples of Africa, Ukraine and Turkey.
Moderation: Angelika Wilmen, IPPNW (International Physicians for the Prevention of Nuclear War)
Organizer:
Working group against armed drones
In the nationwide working group against armed drones, activists from organizations, networks and campaigns of the German peace movement work together.